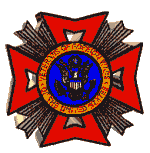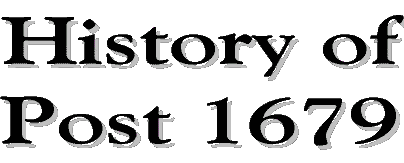 ---
Post 1679 got its charter May 24, 1927. The Post was named after Wallace Chaffee - the first Ventura veteran to die in World War I.
The Post struggled to get started and organized; there were fundraisers, BBQ's, dances and activities for several years to pay off the original building at Telegraph & Mills. This building was then sold, the Post purchased its present property at 3801 Market and construction on the new building was begun. The old Eagles building in downtown Ventura held meetings until the new building was completed. The Post relocated to 3801 Market between 1964-65. Commander Ted Wagner was outstanding in establishing the Post. Around 1982-83 the loan was paid off and there was a big celebration.
Post 1679 has grown from the first small group of charter members to over 700 members today. About 47% hold Life Memberships.
Post 1679 is the third (of 550) California Post's to establish a Web Page (June 1996, created and maintained by Dineane). It is the first to have images of the campaign ribbons, and it is the first to have extensive, detailed Flag Information etiquette. In January - April, 1998, the Web Page was revised and moved to the Post's own site. This was done by Lynn.
In 2004, the Carpinteria Post 3535 merged with Post 1679, bringing our total membership up to 544.