---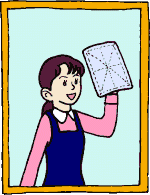 The Ladies Auxiliary first became involved in youth activities on a national level in 1935. That year, the VFW National Encampment authorized the formation of the Daughters of the VFW to allow the daughters of VFW members to work alongside their mothers on Auxiliary activities. In 1942, the name was changed to Junior Girls.
During World War II, many Junior Girls units had to be disbanded as members became involved in the war effort. After the war, however, membership rebounded. Today membership is open to girls aged six to sixteen who are the daughters, foster daughters, stepdaughters, granddaughters, sisters, half-sisters, foster sisters, or step sisters of VFW members. Currently there are about 3716 members in 306 units. Many of these Junior Girls will become full-fledged members of the Ladies Auxiliary at sixteen, because they can qualify under the same sponsorship as their mother.
Besides assisting in activities of their sponsoring Auxiliary, Junior Girls participate in community projects, sell Buddy Poppies, cheer up hospitalized veterans, and celebrate patriotic holidays. While it is voluntary, girls are allowed to wear a distinctive uniform. Junior Girls also compete for two scholarships given each year by the National Auxiliary organization. One candidate is nominated by each Auxiliary department, and is then judged on school grades, patriotism, community activities, Americanism, and friendliness. The first prize winner receives $3000; the second place winner, $2000. All other entrants receive $100.
Although the Junior Girls program is the best known of the Ladies Auxiliary's youth activities, it is by no means the only one. In fact, in 1947 the office of Chairperson for the Junior Girls Program was retitled Chairperson of Youth Activities to reflect the true scope of the Auxiliary's involvement. Over the years, VFW Auxiliary units have provided meeting places, adult leadership, and monetary contributions to hundreds of Girl Scout troops, Camp Fire Girls, Y-Teens, 4-H Clubs, and other youth groups.