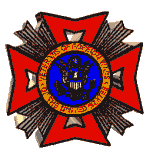 ---

Official National VFW Home Page

VFW - Department of California

Special Article about the National Home - written by a man who was raised there.

VFW Magazine - Federal Benefits for Veterans and Dependents


American Veterans (America's Largest Military/Veteran Registry and Locator Database)

POW/MIA Forum


Military & Related Web Sites


The Wall


The Official US Government POW/MIA Database


Everything about the Vietnam Experience wasn't bad.


The Los Angeles Vietnam Veterans Alliance


National Alliance Of Families Home Page

Outpost of the 1st Cavalry Division and Subordinate Commands

Korea Defense Veterans Alliance (KDVA)


Cavalry Country - One man's insight regarding the
Famous 1st Cavalry Division Deployed in Korea in the DMZ
Links to Other Posts

VFW Post 2485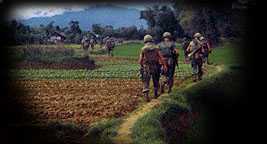 - Featured in @LA
Many of the Incredible Graphics in these pages were created by Doc.